Let our living room shutters create an elegant, sophisticated look in your living room or entertainment area. Our shutters come in different colours and offer the flexibility to control room lighting throughout the day. Let our gallery of living room shutters inspire you.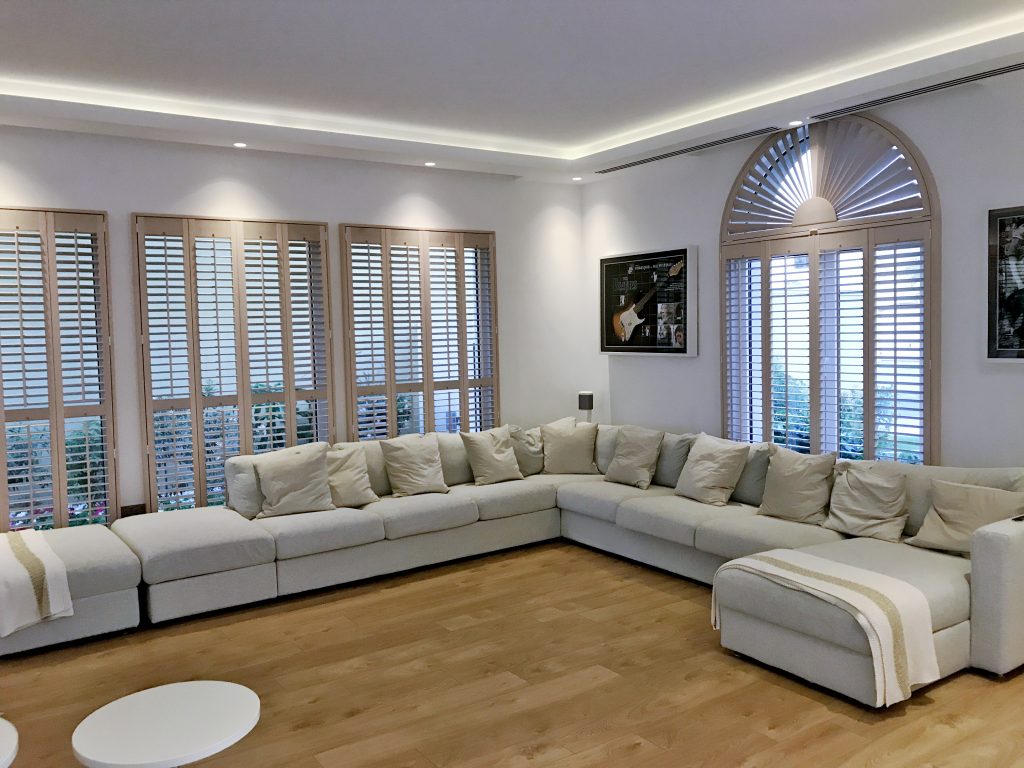 Bay window shutters
Bay window shutters blend in with the window design and allow you to maintain the perfect lines of the bay window, keeping the area neat and clean while maintaining the particular aesthetic.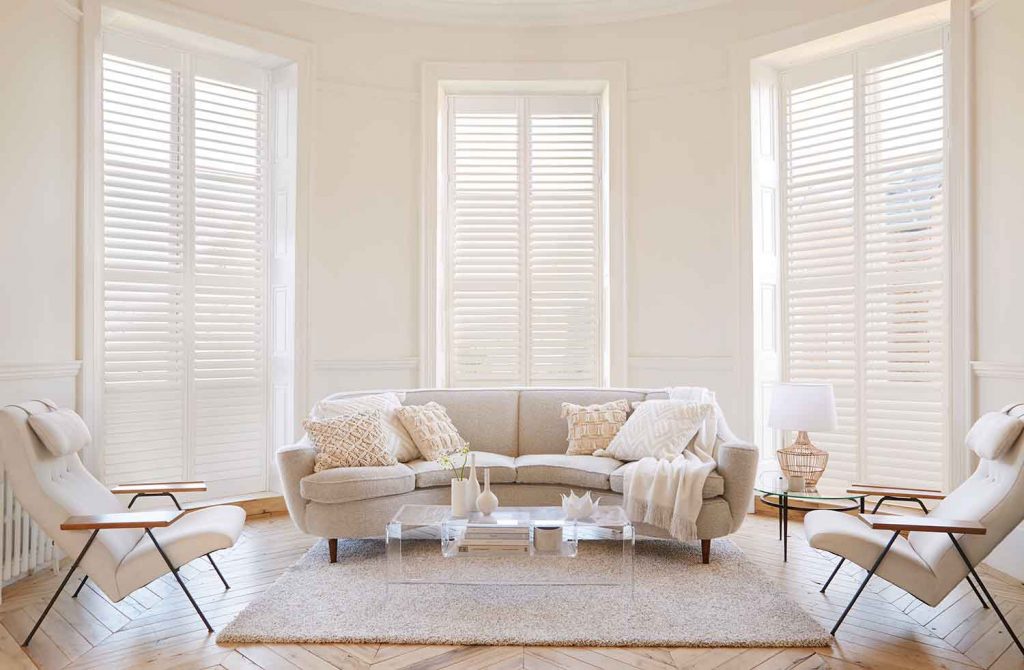 Full height shutters
 Whether you opt for full-height shutters or tier on tier shutters, we can cover your windows in a wide variety of colours and wood stains that provide privacy and create an elegant backdrop to any living room style.
The full height plantation shutters are arguably our most sought after style due to their aesthetics, simplicity, and wide range of window styles to suit. Also, they can be very useful for people with dust allergies, as they do not retain dust and dirt in the way you would expect curtains to. 
Our range of indoor shutters offers complete flexibility and control in lighting on the brightest days, and also provide additional insulation in the colder months. 
Tracked shutters
sliding shutters or tracked shutters are an ideal solution for large windows and living room areas such as Bi-fold windows and doors, cabinets, swimming pools and room dividers.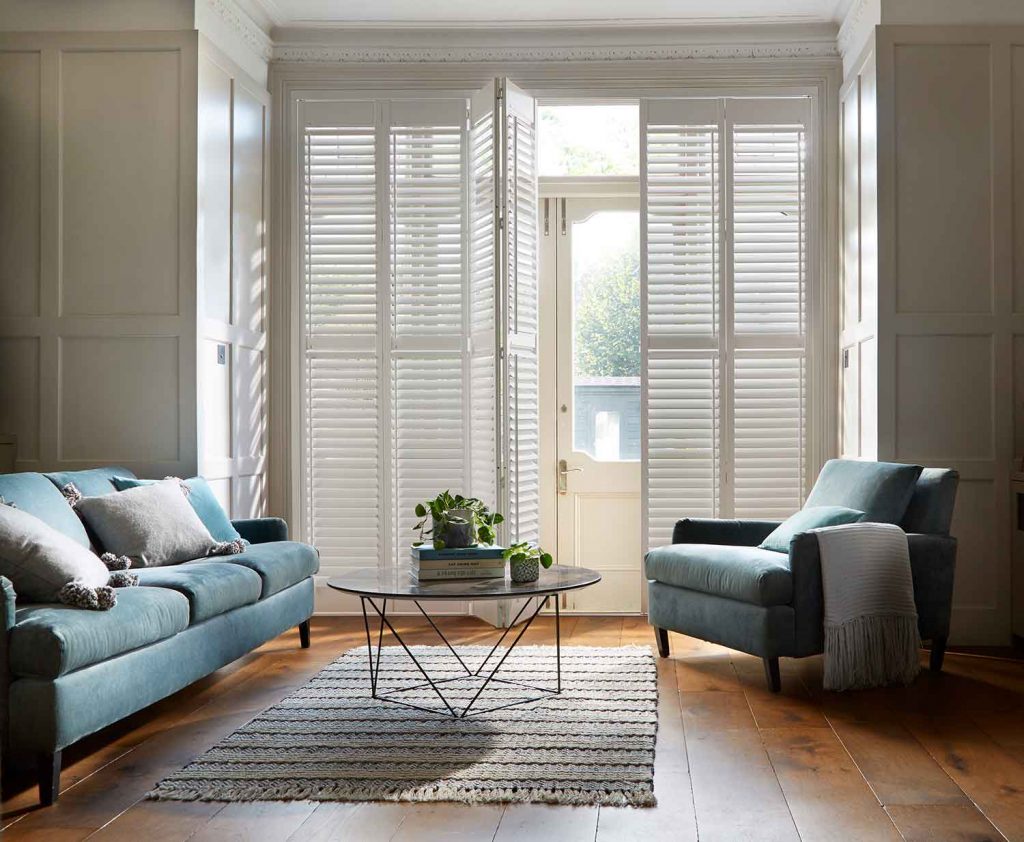 Plantation shutters for living room
Controlling the lighting in the living room is very important. Living rooms are where families meet and spend much of their time together. The curtains do not offer the same control over light, but they are aesthetically easy to adapt to the existing decoration. However, a combination of honeycomb blinds and shutters are great. Living rooms are also located on the ground floor and their windows could also face the busy streets. Again, shutters are an ideal window decoration because they provide a high level of privacy and better insulation against outside noise. 
 If you are not 100% convinced that plantation shutters could be the ideal solution for your living room, why not? Call us or Book an appointment with one of our specialists? We have the answer for you!